Every student will acquire academic, social, emotional, and career skills to reach their fullest educational potential and successfully manage their lives as resilient, responsible, competent and productive citizens who respect themselves and others.
The mission of American Academy of Innovation's counseling department is to provide high quality, comprehensive school counseling services with equal access to all students to maximize academic achievement. Our program is designed to foster personal and emotional growth and to facilitate career development in partnership with parents, guardians, and teachers. Our mission is to inspire all students to challenge their potential and to become life-long learners who are college and career ready citizens in our diverse and changing world.
Angela Steuart, School Counseling Administrator
Angela Steuart earned a Bachelor of Science in Psychology from Weber State University in 2015 and a master's degree in Educational Psychology with a School Counseling Emphasis in 2017. Angela's theoretical orientation to counseling is Cognitive Behavioral Therapy (CBT). While school practitioners cannot provide therapy in the school setting, CBT is a framework that analyzes student behavior by looking at the thought processes of children and adolescents. She applies this philosophy to the counseling setting. For reasons of practicality and application, Angela also integrates a solution-focused approach while providing individual counseling. Angela is focused on the individual. She enjoys interacting with students, finding out who they are as an individual, and exploring ways for them to be successful in their educational pursuits.
Robert Briggs-Woodliff, High School Counseling Intern
robert.briggswoodliff@aaiutah.org
Robert Briggs-Woodliff, Counselor Rob, earned a bachelor's degree in Philosophy with a minor in Teaching History from the University of Utah, and a master's degree in Education: Education, Culture, and Society from the University of Utah. Counselor Rob is actively studying at Utah Valley University to get his K-12 Counseling master's degree. He has a background in multiple mental health fields, customer service with large publicly run companies, and served homeless families within the Salt Lake Valley.
We do not practice ongoing therapy in the K-12 setting, Counselor Rob focuses on Acceptance and Commitment Therapy (ACT) with the "The goal of ACT is to create a rich and meaningful life while accepting the pain that inevitably goes with it." It has four tenets of Acceptance, Cognitive defusion, Contact with the present moment, and Observing the Self. This allows for the exploration of self with tangible coping and practical skills. The larger therapeutic framework is Gestalt which is deconstructionist and aims to use creative and experiential techniques to enhance awareness, freedom, and self-direction…that people are intricately linked to and influenced by their environments and that all people strive towards growth and balance "Gestalt therapists and their clients use creative and experiential techniques to enhance awareness, freedom, and self-direction". Counselor Rob especially enjoys College and Career planning with the goal that no student graduates without University, Trade School, or a very cohesive career path with upward mobility. We want our students to be holistic and successful within and outside academic settings.
Counselor Rob is happily married and enjoys geeking out to Marvel Universe, Star Wars, Sandman, Rick and Morty, and anything involving multiple dimensions, nonsensical philosophical problems, and ethical dilemmas. He enjoys gaming such as Magic the Gathering, board games, and Smash Brothers. Counselor Rob loves soccer, basketball, and other sporting events. He loves RSL, Chelsea F.C., and the family team of Club America. He loves it when Chelsea beat his Wife's team Manchester United, and will avidly watch the world cup cheering on the U.S., Mexico, and Argentina. Also, there is no debate that Leo Messi is better than Cristiano Ronaldo, and believes that Messi is the GOAT, wielding all the statics for the debate under the citation section. During the summer my wife and I enjoy traveling, barbecuing, setting up epic Halloween and Christmas displays, and spending quality time with his family; of course with the fun experience of ongoing postsecondary education.
Citations:
Gestalt Therapy
Acceptance & Commitment Therapy
Gestalt Proximity Principle
Messi or Ronaldo—Who is Truly the Best?
Nicole Bonham, Junior High Counseling Intern
Nichole Bonham is currently working on a master's degree in School Counseling through Adams State University in Colorado. She has spent the past twenty years on active duty for the Utah Army National Guard, most recently working in the Education and Incentives offices. She has enjoyed mentoring young soldiers and helping them better understand their education and enlistment benefits and incentives. Counselor Nic is an intern under the supervision of our head counselor, Ms. Steuart, and will only be with AAI this year. She works primarily with our middle school kids as that is where she wants to focus her career as a school counselor. Junior high can be a rough few years for our students with so many changes in expectations as they move from kiddos to young adults. It's wonderful to have Counselor Nic with us this year as an extra hand to help them through that process.
Kelsey Quayle, Special Education & 504 Counseling Intern
Kelsey Quayle earned a Bachelor of Arts in Intercultural Studies with an emphasis in Anthropology and Peacebuilding in 2015 from Brigham Young University-Hawaii. She is earning a Master of Science in School Counseling and will graduate from Capella University in 2024. Her professional background includes conflict resolution and mediation, working with adolescents within treatment teams, nonprofit volunteer work, and special education. She works from a solution-focused theoretical approach to help students build their individual strengths to create positive change. Kelsey enjoys working with students in supporting them as individuals, socially, and in their educational goals.
Samantha Denter, Senior Academic Advisor
Samantha Denter earned a Bachelor of Science in Criminal Justice from Utah Valley University. She is currently earning a Master of Education in School Counseling from Liberty University with hopes to graduate in the Spring of 2024. Every year she grows more enthusiastic about the potential that each learner possesses and strives to assist them in their individual journey to success. Samantha aims to problem-solve with students so that they can gain the necessary tools and skills to navigate their futures. 
Heather McCall, Social Worker
Heather McCall received her undergraduate degree at California State University Long Beach and her graduate degree from Utah State University. Heather has taught parenting and relationships skills for USU Extension and has worked extensively with those who are experiencing substance use disorders. While working with the recovery community, she discovered that some of the main risk factors for substance abuse are the lack of coping skills and the inability to reframe thinking errors. She is looking forward to teaching AAI teens these skills.
Heather utilizes Motivational Interviewing to guide individuals towards behavioral change and Social Systems Theory to see the whole person within multiple levels of their environment. Her pedagogy focuses on a growth mindset and resiliency, emphasizing the importance of learning through our mistakes.
Heather is from Utah and enjoys the surrounding mountains and deserts. She loves gardening, yoga, and being in nature. She is happily married and has two teenagers - and a lot of firsthand experience with adolescents' big emotions and mood swings! Her current favorite driving quote is:
There comes a point where we need to stop just pulling people out of the river. We need to go upstream and find out why they're falling in.
― Desmond Tutu
Counseling Calendar & Course Catalogue
2022-2023 Counseling Calendar
Sorry, we couldn't find any posts. Please try a different search.
2022-2023 Course Catalogues
View AAI's full 2022-2023 course catalog online. Discover new course offerings, in-depth class descriptions, required texts and materials, course policies, and more!
Workshops, offered every Friday, are the highlight of the week for AAI students. Each student registers for two workshops each quarter for elective credit. Course offerings change quarterly.
Innovative Immersions are week-long, all-day electives held between the first and second quarters and between the third and fourth quarters. Students immerse themselves in a specific course for an entire week.
Friday Workshops and Innovative Immersions provide AAI students with 10 elective credits each year and multiple opportunities to explore areas of interest, discover hidden talents, find new hobbies and determine potential career paths.
SafeUT Crisis Chat & Tip Line
The SafeUT Crisis Text and Tip Line app provides 24/7 access to crisis counseling and school tip reporting for students and their parents and guardians that live in the state of Utah. After installing the app you can connect directly to the UNI CrisisLine or report a confidential tip on bullying, school threats of violence, or concern about someone in crisis. CrisisLine staff can assist with a wide variety of problems, including emotional crisis, grief and loss, drug and alcohol problems, mental health issues, self-harm, and suicidal behavior.
FOR CRISIS CALL: 833-372-3388 (833-3SAFEUT)
AAI provides multiple learning options to meet the individual needs of students and families. With three options to choose from, we can support your student at school, at home, or abroad.
A traditional approach to school held on campus while embracing the new normal.
Small class size (average of 19 students per class)
Certified, experienced, innovative content experts engage the students in large, open classrooms
Innovative, age-appropriate, competency curriculum for all subjects and electives
Wide range of options for workshop elective courses, bi-annual immersion, and college credit opportunities
Community and service-learning opportunities
The ultimate, customizable program for students who want to take control of their educational experience.
Dedicated support from certified, experienced, innovative school and classroom leaders
Unlimited access to and utilization of cutting edge, age-appropriate, competency-based curriculum for Language Arts, Science, Mathematics, and Social Studies
Wide range of options for workshop elective courses, bi-annual immersions, and college credit opportunities
Full access, support, and utilization of technology and connectivity devices
Dedicated project support fund for grade-level projects
The Statewide Online Education Program (SOEP) was established by the Utah Legislature in the 2011 General Session. This program enables eligible students to earn middle school and high school graduation credit through the completion of publicly funded online courses.
Career & Technical Education Pathways
Career and Technical Education provides all students access to high-quality, rigorous career-focused programs that result in attainment of credentials with labor market value. Skill certifications are aligned with standards and objectives set by the state of Utah. Certifications are awarded based upon student's knowledge and performance. CTE Pathways offered at AAI include: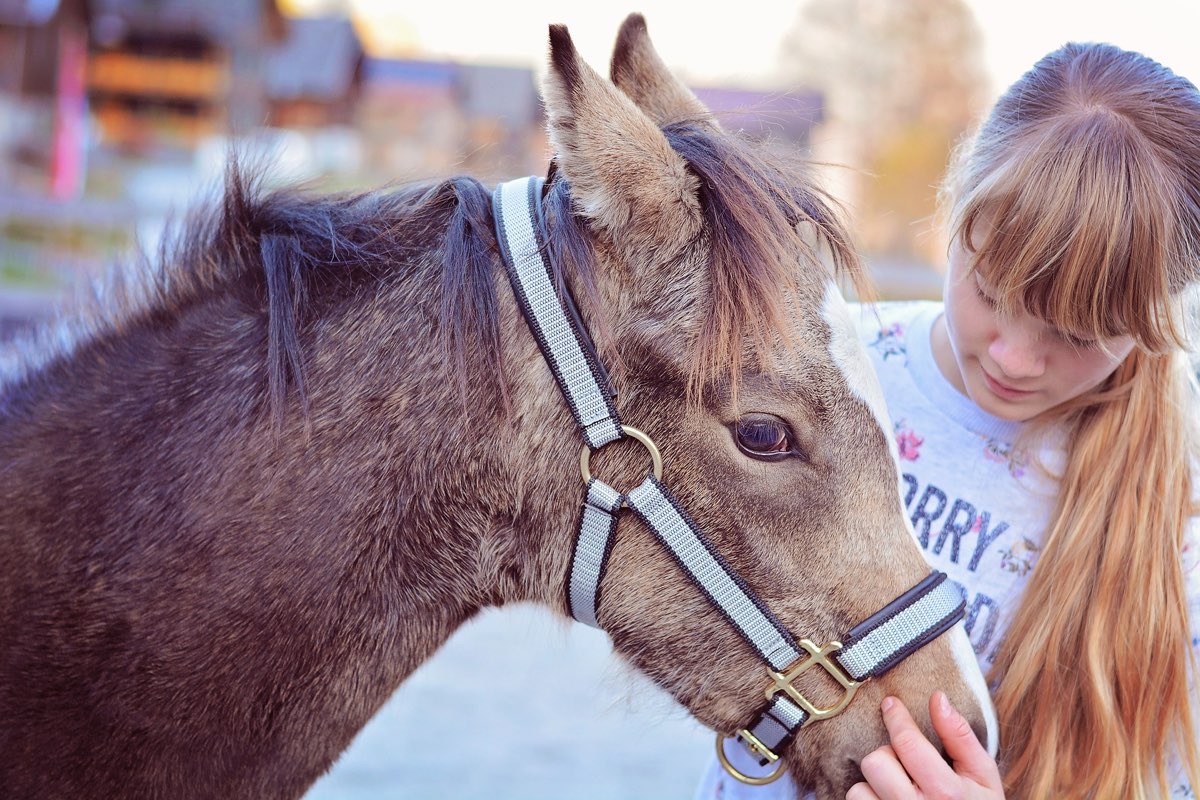 Concurrent Enrollment & Dual Credit Programs
AAI students have multiple opportunities in which they can earn college credit while enrolled in high school. Students may take up to two courses per semester at Salt Lake Community College for college credit or enroll in a certification program at Mountainland Technical College. Dual Credit programs may be pursued by AAI students who are performing at a collegiate level. College credits awarded by Southern Utah University or Snow College may be transferred to any other college of choice.